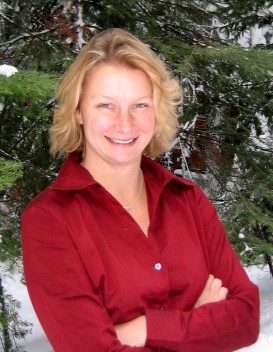 Buying or selling a home is one of the biggest decisions in your life. Picking the right person to help you with this is crucial. It is important for you to know who you are working with, not only because they will be helping you navigate through this exciting time, but also because they will be your neighbor. So below is an introduction to who I am.
I began my career at Century 21 and received awards for my success, then after a few years moved to Remax Realty Today when it was founded. I chose Remax because I felt the support of the largest worldwide real estate network would be an asset to me and my clients. Working at Remax, I have earned membership in both the Executive Club and the 100% Club for my excellence in service, and have frequently been the top producing agent in the office. Although I work in the entire South Lake area, I specialize in the areas on Hwy 50 from Echo Summit to Philips, Twin Bridges, Strawberry, Kyburz, Silver Fork, and Whitehall. I have built a reputation in this area as the agent to choose when buying or selling a home, land or Forest Service cabin.
After graduating from the University of California, Davis with a BS in Ecology, I wanted to share my education and help others before I settled into my future career. I was lucky enough to get the life changing experience of living and working in Senegal, West Africa for over 2 years in the US Peace Corps. I worked in primary schools assisting teachers with environmental education. Our Projects included re-forestation, crop management, composting and recycling. After completing my service in Senegal, I returned to California. I didn't intend to live in Tahoe, but fell in love with both the area, and my husband, Petch. After settling in and beginning my real estate career, I helped Petch develop and run Lover's Leap Guides, a rock climbing company. We recently became a family with the birth of our daughter. This only adds to my commitment to improve and enrich the community.
I started into real estate when my sister was buying her first house. She was frustrated with the loan process, and was not sure if things were proceeding as they should. It was a stressful time, since she did not know who to talk to or trust. During this time I learned the procedures that need to be followed when buying a house, and was able to aid her during the process. Many other people began to come to me for advice as well. I continued studying and obtained my real estate license with much encouragement from the community. Over the last 16 years of living and working in the South Lake Tahoe/ American River Canyon I have enjoyed getting to know the area and the people. Nothing can beat having the opportunity to live, work and play in the beautiful Sierra Nevadas.
Allow me to assist you in attaining your Tahoe dream, too.